About
2015 IET China International Technical Lecture
Project BLOODHOUND – An Engineering Adventure
By Wg Cdr Andy Green
Fighter Pilot in the Royal Air Force & Driver of BLOODHOUND SSC
>> Lecture in Shanghai: May 13, 2015
>> Events in Beijing: May 14, 2015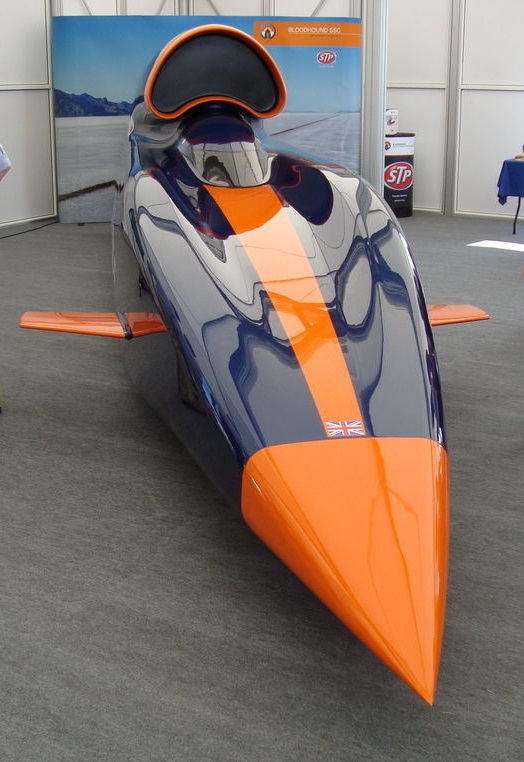 About BLOODHOUND SSC
BLOODHOUND SSC is exactly what it says - a SuperSonic Car!
It is supersonic because it is designed to go faster than the speed of sound.
It is a car because it has four wheels and is under full control of its driver.
BLOODHOUND SSC is a jet and rocket powered car designed to go at 1,000 mph (just over 1,600 kph). It has a slender body of approximately 14m length with two front wheels within the body and two rear wheels mounted externally within wheel fairings. It weighs over 7 tonnes and the engines produce more than 135,000 horsepower - more than 6 times the power of all the Formula 1 cars on a starting grid put together!
The car is a mix of car and aircraft technology, with the front half being a carbon fibre monocoque like a racing car and the back half being a metallic framework and panels like an aircraft.
About the lecture
IET China International Technical Lecture is in keeping with the IET's mission to Inspire, Inform and Influence. When BLOODHOUND SSC achieves a World Land Speed Record of 1,000mph - the lasting legacy of inspiring our next generation will continue for years to come.